With over twenty five years experience in the fields of corporate, commercial, estate planning, employment law and international tax planning,  the firm has an extensive client base on a retained basis, which includes both corporations as well as individuals involved in activities including:
COMPANY LAW
Full scope of legal services commencing from advice on:
Corporate formation
Registration
Shareholding structure
Customised company Articles of Association according to clients' requirements
Full set of basic corporate documents as well as all additional client requirements,
through to
Legal advice on structuring business
Shareholders Agreements
Joint Ventures
Company Law
Litigation (outsourced to trusted long term associates)
as well as
 Legal advice on all related issues
and finally
Liquidations, termination agreements, resolving disputes, providing solutions
Company registrations and administration in most jurisdictions in Europe and beyond through our associates, members of the two international networks of lawyers and tax/business consultants worldwide.
COMMERCIAL LAW
Legal advice and drafting of commercial agreements of a wide span of subject matters related to commercial ventures worldwide. In the last 20 years we have covered such legal support advice and assistance in the fields of:
Company Law, International Business Companies (Registration and Administration), Commercial Law, International Tax Planning, Employment Law, Administration of Estates, Wills and Succession, Eastern European Trade, Distribution Agreements, Leases and Leasing, Shipping, Joint Ventures, Trusts and Estate planning, Debt Collection, all services for Citizenship and Permanent Residence.
and subject matters such as:
International joint venture projects involvement over the last twenty years includes legal and tax planning advice to IP, marketing, mining, real estate, shipping/ship management/ship owning companies, water processors/bottlers, healthcare/health supplements producers, oil and gas drilling as well as ancillary products and services groups, as well as to international groups involved in several other trading/services areas worldwide.
In countries such as:
Australia, Austria, Bulgaria, France, Hong Kong, Iceland, India, Indonesia, Israel, Italy, Kazakhstan, Netherlands, Philippines, Romania, Russian Federation, Singapore, Switzerland, UAE, UK, Ukraine, USA, Uzbekistan.
REAL ESTATE LAW
Legal advice and drafting
Purchase and sale of Real Estate
Ensuring services of most qualified and efficient estate agents
Leading the transaction from start to completion
TAX LAW
Review and legal advice on applicable taxation Laws in Cyprus on cross border structures and transactions
Legal advice from associates abroad for multinational structuring
TRUSTS AND ESTATE PLANNING LAW
Setting up Cyprus International Trusts
Advising on estate planning
Consulting our multinational distinguished legal/tax associates on any global structures referred to us
SHIPPING LAW
Legal advice on and registration of vessels from start to completion
Administering shipping companies
Applying for and securing all necessary related permits/licenses in Cyprus and abroad, continuous liaising with the Merchant Shipping Department of the Republic of Cyprus
Banking
WILLS & SUCCESSION LAW
Wills – advice on and drawing up of
Probate
Administration of estates
All services up until final distribution of estate assets
FAMILY OFFICE
Individual clients and their families' legal needs
Citizenship – legal advice, application and securing
Permanent Residence advice, application, securing
EMPLOYMENT LAW
Legal advice on Employment Law matters applicable to companies setting up offices in Cyprus
Drafting and advice on employment contracts
Litigation (through our longstanding associates in Nicosia, Cyprus)
We have the capacity to establish and manage entities in most jurisdictions which are in demand under current socioeconomic circumstances. These include:
Australia, Austria, Bulgaria, France, Hong Kong, Iceland, India, Indonesia, Israel, Italy, Kazakhstan, Netherlands, Philippines, Romania, Russian Federation, Singapore, Switzerland, UAE, UK, Ukraine, USA, Uzbekistan.
Slide 1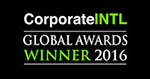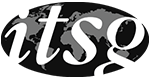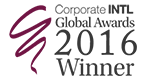 Slide 1