"The journey began in the 1920s in Asia minor. My great uncle was a lawyer in Istanbul, a member of the Armenian community there. Stories of his great legal career as related by my grandparents were a constant source of inspiration coupled with the fact that once he arrived in Cyprus in the 1920s he was practicing law in the British colonial courts in Limassol, the first Armenian lawyer to practice in Cyprus.
Later in the 1970s, my surviving grandfather and I spent many an hour on the couch featuring on our front page engrossed in the most amazing, fascinating conversations about everything under the sun from the simplest matters such as when and how he met my grandmother, through to life principles and worldly wise advice on life. He used to say that travelling and life experiences are the deepest and most impressive life coaches.
When I informed him I was thinking of becoming a lawyer, he was delighted and left me with three life defining bits of advice:
1. "Honesty and integrity – maintain this and your reputation will ensure your long term success."
2. "Work hard because easy money comes and goes but success wrought out of your own efforts remains forever. Education is the eternal gold bracelet, he would say."
3. "Listen to people but do not be swayed by what others say as long as you stick to what you believe and fight for this."
With all this echoing in my mind and after years of hard work at school, university, college of Law and training, I embarked on my legal career which culminated in the establishment of my own Law Firm in 1997.
The sofa on this page takes pride of place in the entrance of our Firm as a constant reminder of the values instilled in our Law Firm as a result of the journeys of my great uncle, grandfather and father. Furthermore, our sterling reputation for integrity, honesty, efficiency, professionalism, consistency and dedication to securing our clients' best interests efficiently and effectively, has been nurtured, developed and enhanced by the calibre and characters of our team.
And now I present them to you!"
Nairy Der Arakelian – Merheje
Nairy Der Arakelian-Merheje, the founder of the firm has been practising law in Cyprus since 1984, particularly intensively in the Company, Commercial and International Business enterprises fields.
Located in Nicosia Cyprus, our boutique Law Firm was established in 1997 by Nairy Merheje to provide legal and tax planning services to a wide portfolio of international clients. We pride ourselves in offering efficient, professional and personalized services with bespoke international structured planning adapted to the needs of each individual client. Our aim is to relieve our clients of the time consuming searches involved in setting up a business in a multi-national environment. To this end we have a wide international network of lawyers and tax consultants with whom we are personally acquainted and maintain close professional ties with.
Our Firm client portfolio and experience includes multinational cross border transactions, mergers and acquisitions, structuring holding companies with subsidiaries all over the world with a wide span of activities. For high net worth clients we undertake securing of citizenship and residence.
International joint venture projects involvement over the last twenty years includes legal and tax planning advice to IP, marketing, mining, real estate, shipping/ship management/ship owning companies, water processors/bottlers, healthcare/health supplements producers, oil and gas drilling as well as ancillary products and services groups, as well as to international groups involved in several other trading/services areas worldwide.
In our international commercial, corporate and tax planning practice, we have been involved in cross border transactions in the following countries:
UK, Australia, Indonesia, Bulgaria, Romania, Austria, USA, Hong Kong, Singapore, the Netherlands, Iceland, India, UAE, France, Italy, Russian Federation, Kazakhstan, Uzbekistan, Ukraine, Israel,  and Switzerland.
The underlying principle of the Firm is to offer clients as personalized and tailor –made a service as possible.
Our staff has more than twenty five years experience in the fields of corporate, commercial, estate planning, employment law and international tax planning with an emphasis on personalized one stop shop solutions.
The extensive experience of the two lawyers of the Firm in multinational cross border structures and transactions as described hereinabove, has secured high level international clients including high net worth individuals and their dependants.
Slide 1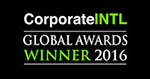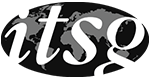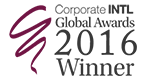 Slide 1