Evi graduated in law (LL.B.,Hons) from the University of Derby in 2006 and in 2007 she obtained LL.M in Maritime Law from the University of Nottingham. She was admitted to the Cyprus Bar Association in 2009. Evi joined the Law Firm DER ARAKELIAN-MERHEJE LLC as an associate in 2009, after having completed her legal training.
Evi attended and participated in the course of "Alternative Dispute Resolution (ADR)" during the 3rd year of her LL.B. studies at the University of Derby, where she has been taught and learned the processes and procedures of various forms of alternative dispute resolution including Mediation, Arbitration, Conciliation, Negotiation etc.
Fields of Practice
Evi primarily practices in the areas of:
Shipping
Corporate and Commercial
Tax
Contract law
Employment law
Administration of Estates.
She has significant experience in Shipping law especially ship management and ship registrations in Cyprus. She also frequently deals with Immigration law matters, the drafting and review of corporate documents and agreements, the preparation of legal opinions and on due diligence reviews. At the same time, she has been involved in the preparation, review and presentation before the Courts, of various court applications and supporting documentation related to company status and structure as well as general court applications.
Slide 1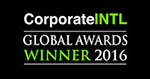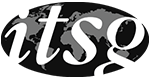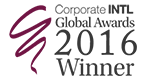 Slide 1