NAIRY DER ARAKELIAN-MERHEJE
Born in Nicosia, admitted, 1983, Cyprus. Education: University of Reading (LL.B Hons., 1979); The Law Society (Solicitors' Final Qualification Examination, London, 1980).
Appointed the first Internal Legal Advisor of Louis Tourist Group (the biggest travel and hotel agency in Cyprus), then joined the Law office of Tassos Papadopoulos & Co. (the law office of the former President of the Republic of Cyprus) where she handled international corporate clients and practised Commercial, Company and Private International Law for seven years. Finally, opened her own Law Office which maintains an international client portfolio currently and which has now become DER ARAKELIAN-MERHEJE LLC, (Lawyers Limited Company) as of 2011.
Nairy Merheje is specialized in corporate, commercial, tax and private international law with extensive experience in employment, joint ventures, trusts and estate planning as well as will and succession.
Member: Cyprus Bar Association
INTERNATIONAL TAX SPECIALISTS GROUP (www.itsgnetwork.com).
AVRIO-ADVOCATI network of European Lawyers (www.avrio.net)
ROTARY INTERNATIONAL, ROTARY CLUB NICOSIA-ASPELIA
Languages: Greek, English, French and Armenian.
Participation in Publications:
Practising Law Institute (PLI) Outbound Acquisitions: European Holding Company Structures, U.S.A.
The Legal 500 – Europe, Middle East & Africa – 2015
Competition Laws of Europe on Competition Law Direct, Maitland Walker
Who's Who Legal – Private Client 2014
CorporateINTL 2014
Slide 1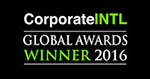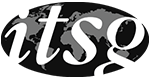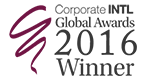 Slide 1